17:40 - 18:20
SESSION 05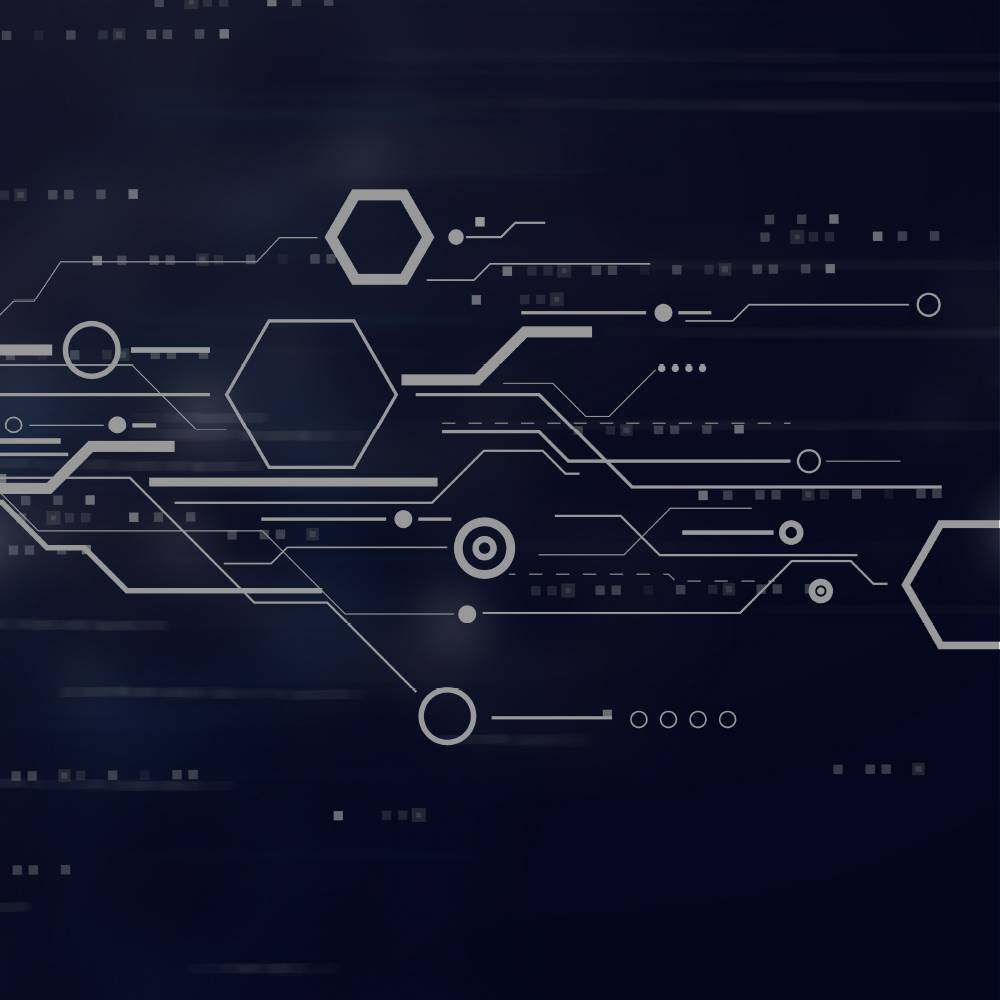 Digital First
The Impact of Digital First
- The directions in which Japanese business and society take will change -
JANE has strongly supported the "Digital First Bill" recently approved in the current session of the Diet and proposed further promotion of digitalization. Session 5 invites Mr. Takuya Hirai, Minister in charge of Information Technology Policy, who has been demonstrating strong leadership toward enactment of this bill, to discuss ways to design and develop the future of digitalization of the Japanese society, together with Mr. Yasufumi Kanemaru, founder and Group CEO of Future Corporation, and Mr. Mikitani, Representative Director of JANE. This will be the closing session of NEST TOKYO. Don't miss it!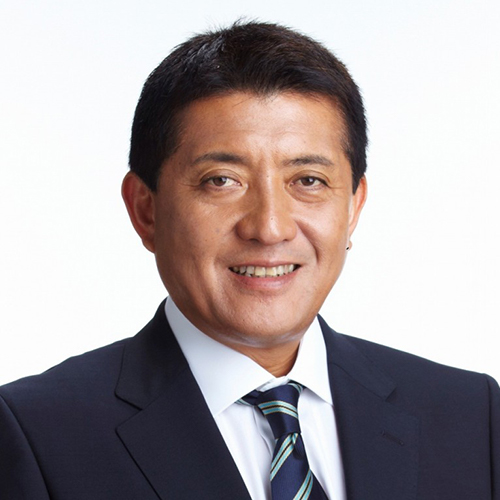 Minister in charge of Information Technology Policy
Takuya Hirai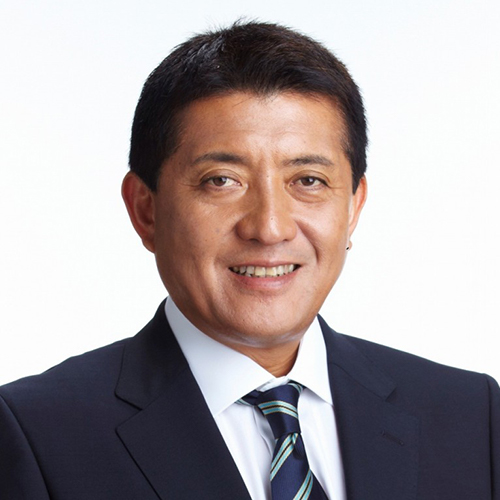 Hirai was born in Takamatsu City, Kagawa in 1958. After graduating from Takamatsu Daiichi High School, he studied in the Department of English Studies, Faculty of Foreign Studies, Sophia University. Upon graduation, he joined Dentsu Inc. After serving as President of Nishinippon Broadcasting Co., Ltd. and Director of Takamatsu Chuo High School in his earlier career, he was first elected to the House of Representatives in the 42nd general election in 2000. Ever since, he has been elected for 7 consecutive terms and has held such positions as Director, of Economy, Trade and Industry Division and Public Management, Home Affairs, Posts and Telecommunications Division of the Liberal Democratic Party (LDP); Deputy Chairperson of Policy Research Council, LDP; Parliamentary Vice-Minister of Cabinet Office; Vice Minister of Land, Infrastructure, Transport and Tourism; Chairperson of Committee on Cabinet; Director-General of Information Research Bureau, LDP; Chairperson of Public Relations Headquarters, LDP; and Director of Internet Media Division, LDP. As the Chairperson of Special Mission Committee on IT Strategy, he compiled Digital Nippon (policy proposal) and leads other aspects of the IT policies of LDP. In October 2018, he was appointed Minister in charge of Information Technology Policy, Minister of State for Science and Technology Policy, Intellectual Property Strategy, "Cool Japan" Strategy and for Space Policy for the 4th Abe Cabinet. He is a member of various parliamentary groups including Parliamentary League for the Promotion of Information Industry and Parliamentary League for the Promotion of IT in Local Governments.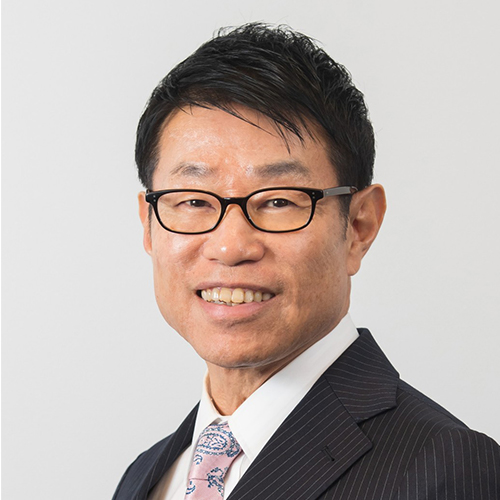 Chairman and President, Group CEO,
Future Corporation
Yasufumi Kanemaru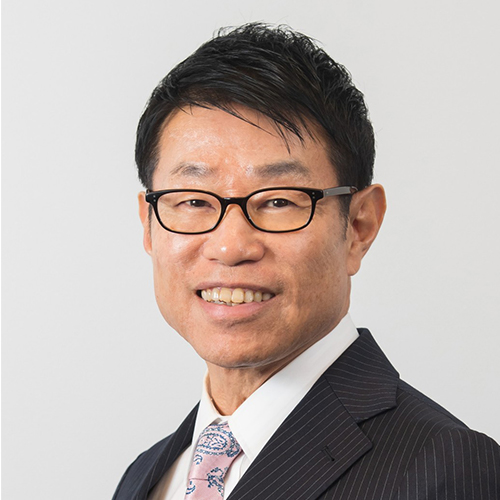 Yasufumi Kanemaru was born on March 12, 1954 in Osaka and brought up in Kagoshima. He graduated from Kobe University in 1978. He founded Future System Consulting Corp. in November 1989. In June 1999, the company's stock was registered with the Japan Securities Dealers Association for over-the-counter trading. Following 13 years of consecutive sales and profit growths since its foundation, the company was listed on the first section of the Tokyo Stock Exchange in June 2002. In April 2016, the company shifted to a holding company structure and changed its trade name to Future Corporation. Kanemaru was appointed Chairman and President, Group CEO. Upholding the philosophy of "To design management and IT," the Group strengthens its clients' ability to respond to change and increase their future value to the greatest extent possible by implementing their ideal business into a real time architecture. In recent years, the company has been focusing on utilizing AI in areas where the benefits of AI can be most effectively realized. Kanemaru also works to promote computer programming education for children as Chairman of the Learning Consortium for the Future established by Ministry of Education, Culture, Sports, Science and Technology (MEXT).
Other public positions he holds include Vice Chairman of Japan Association of Corporate Executives (Doyukai), Representative Executive Officer of Nippon Institute for Research Advancement (NIRA), Acting Chair of Cabinet Office's Council for Promotion of Regulatory Reform, member of the Cabinet Secretariat's Council on Investments for the Future, member of the Council for the Realization of Work Style Reform and member of MHLW's Committee to Review the Guidelines on Appropriate Implementation of Online Medical Care.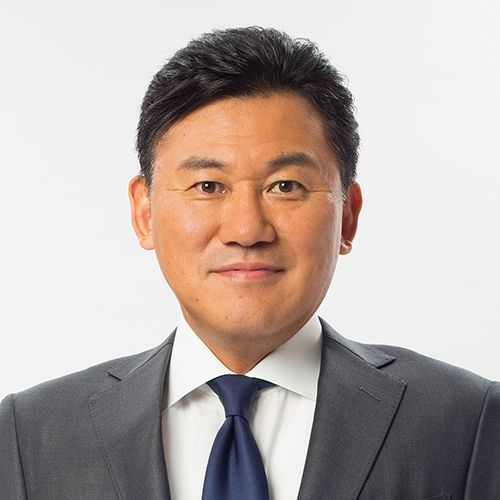 Founder, CEO and Chairman,
Rakuten, Inc.

Representative Director, Japan Association of New Economy
Mickey Mikitani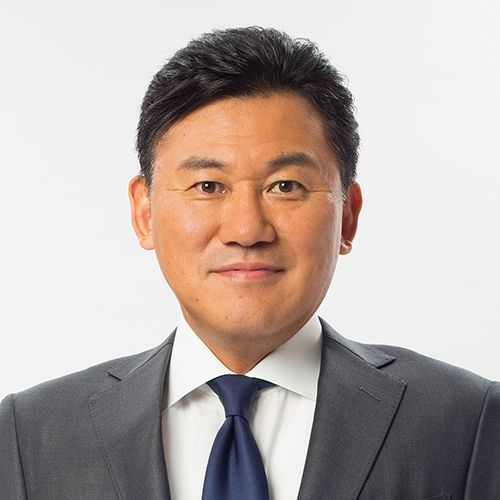 Mickey (Hiroshi) Mikitani is the founder, chairman and CEO of Rakuten, Inc. Founded in Japan in 1997 with the mission to contribute to society by creating value through innovation and entrepreneurship, Rakuten has grown to become one of the world's leading internet services companies.

Rakuten has a dynamic ecosystem of more than 70 services, spanning e-commerce, fintech, digital content, and communications, bringing the joy of discovery to more than 1.2 billion members across the world. Rakuten is also preparing to become Japan's newest mobile network operator in 2019.

In July 2017, Rakuten became the Main Global Partner and first-ever Official Innovation & Entertainment Partner of one of the world's most admired soccer clubs, FC Barcelona, and, in September of the same year, became the first-ever jersey partner for NBA Champions, the Golden State Warriors.

Born in Kobe, Mikitani was educated at Hitotsubashi University in Tokyo, began his career in investment banking, and earned his MBA at Harvard Business School. In 2012, he was awarded the HBS Alumni Achievement Award, one of the school's highest honors.

Mikitani is also a recipient of the Legion of Honour, awarded by the French government in recognition of contributions to the economy and culture of France. In 2011, he was appointed Chairman of the Tokyo Philharmonic Orchestra, which has the longest history and tradition of any orchestra in Japan, and serves as Representative Director of the Japan Association of New Economy (JANE). In 2015, Mikitani was appointed as Board Director at Lyft, Inc. In 2016, he was appointed Chairman and Director of Rakuten Medical, Inc. (formerly Rakuten Aspyrian, Inc.), a biotechnology company developing precision-targeted cancer therapies based on its proprietary photoimmunotherapy platform, and also took up the role of CEO in 2018.